Oct. 11, 2021
Have you been exhausted by housework to the point of exhaustion?
As an urban beauty living alone, the weekly nightmare is probably to clean up the house on weekends! Do a lot of laundry, sweeping and mopping...
I have to drag the floor after sweeping, and wipe it dry after I drag it.....Doing housework is like a labyrinth with no exit. It's very tiring to walk and it's not possible to reach the end.
At this time, I finally sympathized with my mother who was too tired to do housework.
You should relax yourself on weekends! But looking down at the dust, hair, and oil on your feet, it seems to remind you to return to the revolutionary battlefield.
Housework is not only a nightmare that housewives can't escape, it's also a hassle for us who are working outside and don't want to do it at all.
But if you don't clean it all day, the floor of your home will be absorbed by thousands of bacteria, which means you are spending the night with tens of thousands of bacteria every day.
Therefore, even if it is not beautiful and tidy, you have to buy a cleaning tool that can clean your home and save yourself worry and effort for your health!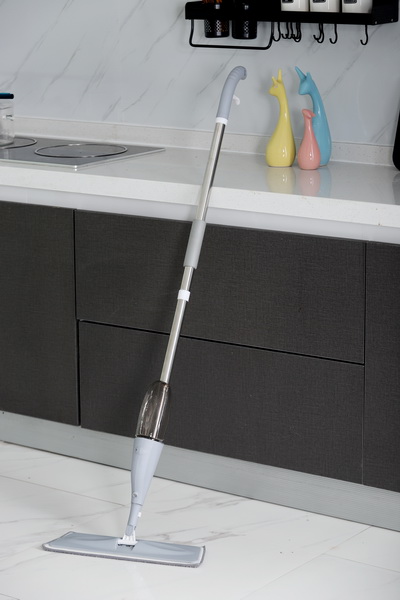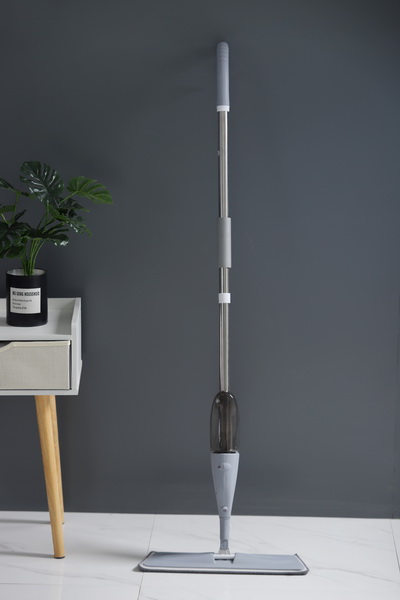 The super-clean spray mop can be operated with one hand, without bending over, and can easily mop the floor while standing;
It is designed in accordance with artificial mechanics, the handle is extended without bending, and the multi-point assist system makes it easy to press gently;
360° rotation, easy to clean all dead corners of the room;
It can be used not only to clean the floor, but also to scrub the glass safely at high altitude.
The high-tech in the mop, imitating the design concept of manual water twisting, completely dehydrated, no need to wash by hand;
Ultra-powerful dust removal, the hair dust can be absorbed in one second;
Lengthen the mop rod, no need to bend over when mopping the floor;
Enlarge the mop head and increase the mopping area, saving time and effort;
The wet and dry mop exhibits high quality in important links;
Lightweight with a telescopic handle that locks into place, the super-absorbent microfibre pad can be used with water alone or with your preferred cleaning solution, and it positively glides across floors and around furniture legs. And when the pad needs a bit of a clean, you can swap it for the spare one and pop it into the washing machine to be freshened up