Oct. 18, 2021
Stools are used in public places, restaurants, hotels, companies, homes, etc., but there are many types of stools, including wooden, plastic, metal, large, small, and foldable. Non-foldable, today I will introduce you a rainbow folding stool, which can also be used in outdoor fishing, picnic and other scenes. Let's take a look!
Folding stool is a kind of stool that can be folded, which can save space, is convenient and fast, and can be carried with you. The folding stool (stool) is made of green and environmentally friendly materials, non-toxic and tasteless, and can be used with confidence. The stools are all scientifically designed, with anti-slip function, strong pressure-bearing capacity, and durable.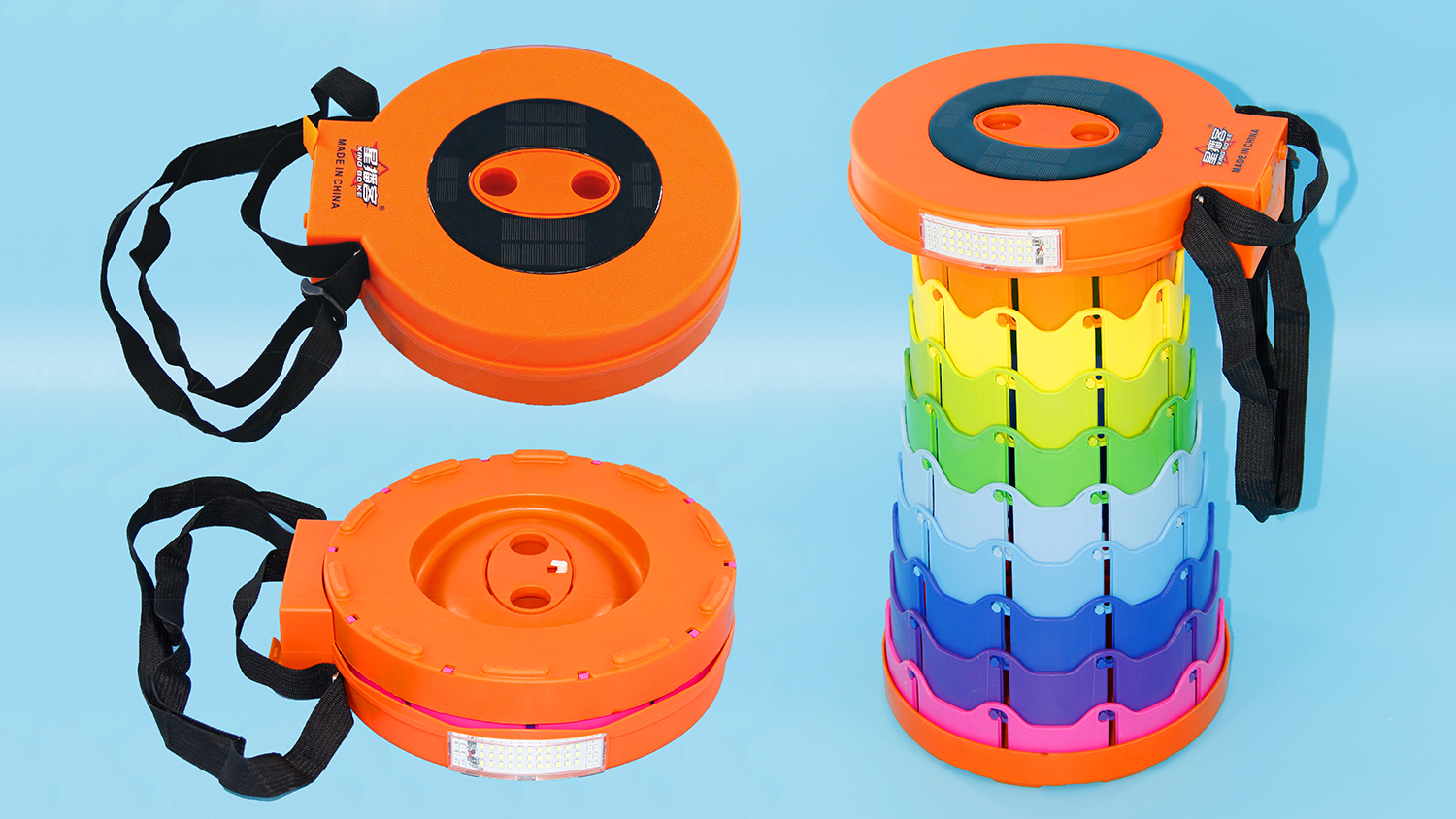 Features
Green and environmentally friendly new energy, support solar energy, mobile power, and power bank charging.
High-power LED floodlights, red and blue flashing warning lights, battery life for 12 hours in strong light, 36 hours in low light, and 48 hours in flash.
Charging and discharging display power, road cone.
Warning tripod function, telescopic stool function.
Compressive and anti-falling, the carrying bag can be carried on the back, making it easy to carry with a petite figure.
The battery can be replaced and recycled.
Square-level high-volume Bluetooth speakers, enjoy music anytime, anywhere, multi-purpose, powerful!
Scope of application
Travel fishing, queuing, camping, family gatherings, night market stalls, night construction, temporary rest, automobile equipment, airports, subways, stations, squares, parks, home entertainment and other scenes.