Jul. 19, 2019
The High-efficiency Spin Mop is easy to use, and it is light and flexible. With the continuous improvement of the design technology of the mop, the service life is greatly increased, and the normal use can be used for one to two years. Good spin mop can be used for more than 2 years.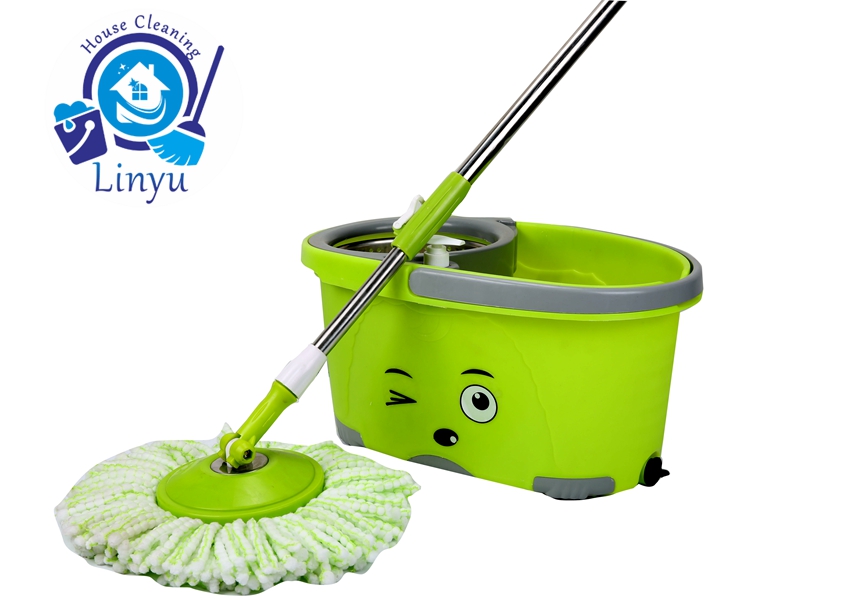 360 Spin Mop
Characteristics:
1. The new dehydration device is also based on the ergonomic design principle, and can also control the dryness of the cloth strip. Unique cotton-head fiber, water-absorbing and decontaminating, anti-bacterial and anti-bacterial, and will not scratch various floors. It's easy to make your beauty and family work fast, comfortable, healthier and more reasonable.
2. Many spin mops can made into 360 Spin Mop. The patented design of the new rotary mop head that can rotate 360 degrees arbitrarily. The latest washing device, gently pressing, cleans the cotton head easily and reasonably. It also does not scratch the delicate surface of a wide variety of floors or other clean surfaces.
3. Unique rotating and drying function can make it easy to keep the mop clean and tidy.